This was one of the coolest weekends I've had in quite some time not only did we get on the jumbotron like 10 times during the game but we also got to camp and tailgate with some good friends. The wife and I set up camp at CB Smith park in Broward County and that's how our weekend started....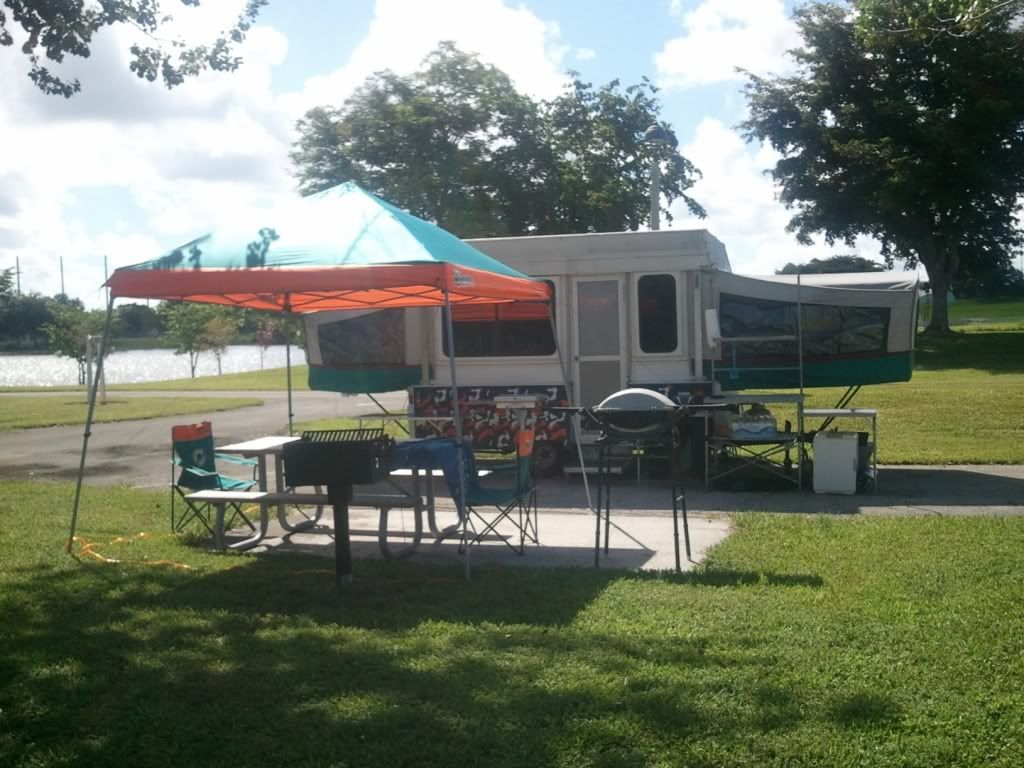 This was a pretty nice campground had a waterpark attached and was seriously only 15 minutes away from the stadium. Luckily the walls on Shula Shack 2 (check archive for The Shula Shack) are hardsided so I was able to put in 2 yes 2 (its really hot in soflo during the summer if you didn't know) window unit a/c's and well lets just say there is no problem with heat then :).
After a few days of camping shopping and just hanging out with my lovely wife our friends and family came and met up to go to the game with us. We met up with some other dolfans that we camp with (via Popupportal.com) sorry cheap plug.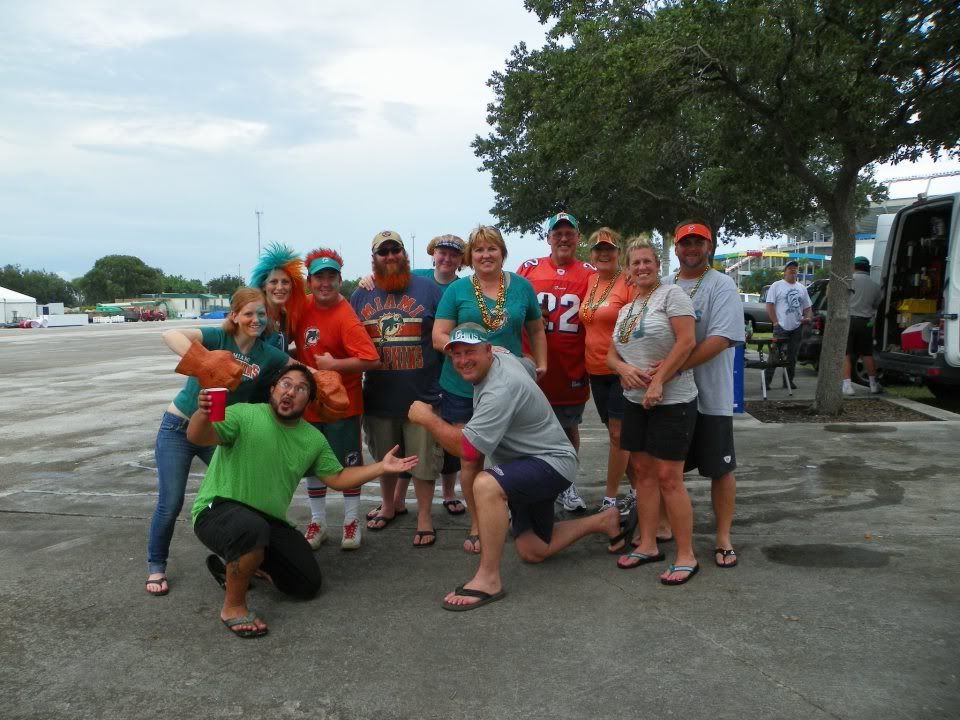 The wife and I are the ones with Orange and Teal/Orange hair lol.
So we finally get to our seats and its crazy sitting row 1 you see all the camera guys cheerleaders sideline things that go on (However don't recommend row 1 corners to actually watch the game). Here's a pic of the defense backed up.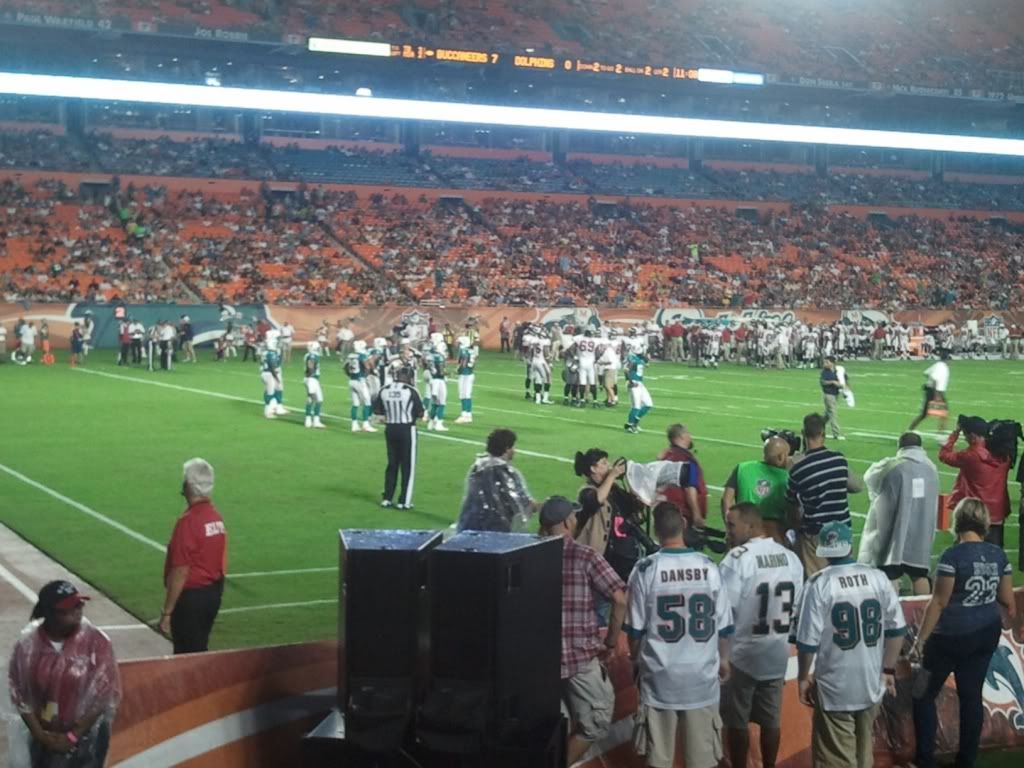 My quick thoughts from the first game (btw news just broke about Chad Johnson)

Ryan Tannehill passes the eye test (atleast against the 2nd string defense) can't wait to seem him with the 1's.
The defense wasn't going 100% out there you could tell it felt like a shell defense no pressure on there qb's won't worry unless I see this in next 2 games.
The fans are genuinely rejuvenated with the new coaching staff qb etc... that building felt awesome.
So I've done my best OFF4L impersonation shout out to him and the entire deep end if you ever get a chance to tailgate with them do it its a blast.