Resign
OL Lydon Murtha: Provides excellent OL depth, if healthy.
DE Philip Merling: I believe Merling will perform at a much higher level in the 4-3.
OL Vernon Carey: Played really well last season at RG, I would keep him and move him back to his original position (RT). Carey has played for the Dolphins his whole career and it's no secret that he wants to stay in Miami, he should come cheap.
DE Ikaika Alama-Francis: Good depth at DE.
LB Marvin Mitchell: Showed flashes late last season, could surprise with his play in 2012.
CB Will Allen: Besides Vontae Davis and Sean Smith, the Dolphins secondary is average to say the least. Allen still plays at a pretty high level and will provide veteran leadership as the slot corner (will help further groom Jimmy Wilson). Allen, like Carey, should also come cheap due to the fact that hes getting up there in age.
Let NT Paul Soliai and DE Kendall Langford walk. They aren't good fits in our new defensive scheme.
Restructure or Cut*
*S Yeremiah Bell: I believe the Dolphins drafted Reshad Jones to eventually replace Bell, but if we can just restructure Bell then by all means keep him.
*TE Anthony Fasano: I would also love to keep Fasano, but I would cut him if he is unwilling to restructure.
DT Tony McDaniel: I wouldn't cut McDaniel because he provides good depth at DT, Starks and Odrick wont be in every down.
Extend DE Cameron Wake and LT Jake Long, no need to say why.
Sign
QB Matt Flynn
I am officially on the Matt Flynn bandwagon. I believe in Joe Philbin and this coaching staff, if they want Matt Flynn to be their franchise QB I'm all for it. Nobody knows Matt Flynn as a QB more than Joe Philbin himself, so he should know if Flynn has what it takes to lead a team. With that said, if the Dolphins pass on Flynn, that would tell me that Joe doesn't believe Flynn is starting QB material, that's all I would need to know.
RG Jake Scott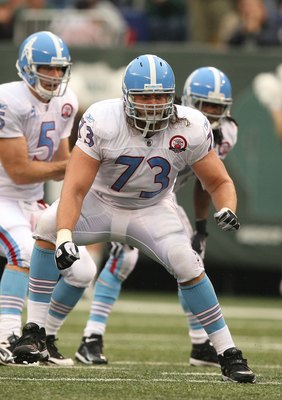 Jake Scott is the 3rd best G available via 2012 free agency, he would quickly improve the Dolphins right side of the line. Scott would provide veteran leadership and great interior play. An offensive line consisting of Jake Long, Richie Incognito, Mike Pouncey, Jake Scott and Vernon Carey would greatly benefit starting QB Matt Flynn.
Reggie Nelson rejuvenated his career with the Bengals under Dolphins new DC Kevin Coyle. Before signing with Cincinnati, Nelson was a below average safety, but thanks to Coyle, Nelson played like a top safety in 2011. I believe Nelson will continue that success and even improve in 2012 by reuniting with Coyle in Miami.
Draft
DE Quinton Coples
Quinton Coples is the best DE in this years draft, the Dolphins need a pass rusher opposite Cameron Wake, perfect fit. Coples can rush the passer and is a stud against the run. He did have a down year his senior season, but that is the only reason he is not a lock as a top 5 pick. Coples would immediately make the Dolphins defensive line one of the best in the league.
TE Dwayne Allen/Coby Fleener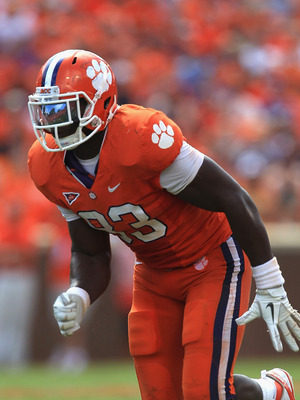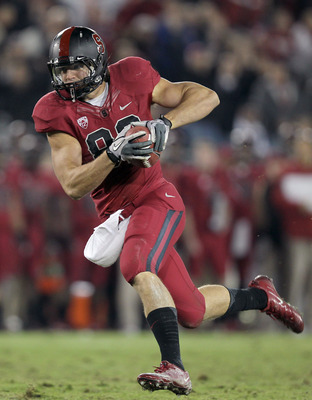 Dwayne Allen is a great overall TE. He is the best receiving TE in this draft, he has great hands, and is always making plays. The only concern about him was his blocking, however, Allen's blocking was a major improvement this past season, so much in fact that he is now being projected as a first round pick. Allen would be an incredible addition, if he is available. If not, in comes Coby Fleener. Fleener was Andrew Luck's go to guy, he is an excellent receiver, and he is also a pretty good blocker. Either TE would be a great addition to the Dolphins offense.
Remaining picks: BPA at DB, LB, OL, DL.
Your Miami Dolphins Offensive Starters!
QB: Matt Flynn
HB: Reggie Bush, Daniel Thomas
FB: Jerome Messam/Charles Clay
TE: Anthony Fasano/Dwayne Allen, Charles Clay
WR: Brandon Marshall, Brian Hartline, Davone Bess
LT: Jake Long LG: Richie Incognito C: Mike Pouncey RG: Jake Scott RT: Vernon Carey
Your Defensive Starters!
LB: Karlos Dansby, Kevin Burnett, Koa Misi
DE: Cameron Wake, Quinton Coples
DT: Randy Starks, Jared Odrick
DB: Vontae Davis, Sean Smith, Will Allen
FS: Reggie Nelson
SS: Yeremiah Bell