Over the past few days it has been rumored that the Miami Dolphins will be converting to a 4-3 Defense for the 2012 Season. This of course changes the whole Off-Season, making the need for a pass rusher even greater. This will be the perfect Off-Season, and for those who crave realism (I noticed many of you do, from my last post), this Off-Season is much more possible than the last one I proposed, although I still have some similar moves.
Free Agent Acquisitions:
Peyton Manning, QB.
I still believe the Dolphins will find a way to sign Peyton Manning. I think Peyton will be healthy for the beginning of training camp, and after all he's been through this season, you know he will be motivated and will want to prove himself to everyone. You don't ever want to face Peyton Manning, especially when he has a chip on his shoulder. Manning is arguably the best QB to ever play the game, he was still playing at an elite level in 2010 when he was healthy, and if Miami is willing to take a gamble on Manning and he does turn out to be 100% healthy, watch out for the Dolphins in 2012 and beyond.
Jake Scott, OG.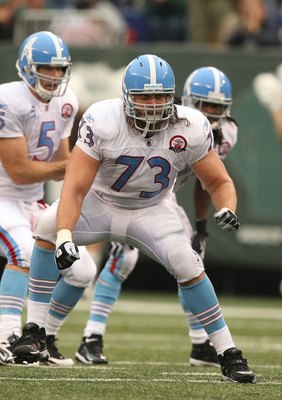 Jake Scott is probably the 3rd best guard available, so he shouldn't demand too much money. We all know the Dolphins need to revamp their Offensive Line, and Scott would be a great way to start the make over. Scott would bring toughness and very needed veteran leadership to a pretty young Dolphins Offensive Line. Plus he played with Peyton Manning for a few years, including their Super Bowl winning season.
The rest of the Dolphins FA moves would be to add some depth to the Offensive/Defensive Lines, LB's, and the Secondary.
Switching to the 4-3 will actually help the Dolphins. Miami wont need to resign Paul Soliai or Kendall Langford saving millions, and making these two key moves possible. Oh, and for those of you who will say "We still wont have enough money", the Dolphins can just cut some aging veterans, such as Yeremiah Bell, etc., and we can also release someone like Anthony Fasano to save even more money.
Draft:
Trade down from the #8 or 9 spot and pick up an extra Second Round Pick.
1st Round Pick: Melvin Ingram, DE, South Carolina
Switching to the 4-3 will have the Dolphins in even greater need of a pass rusher, drafting Melvin Ingram will fill that hole immediately. Ingram is a great pass rusher (10 Sacks), and even a ball hawk (2 INT's), and he knows what to do with the ball when he has it in his hands. Pair him up with Wake, Starks, and Odrick, and you have a killer pass rush.
First 2nd Round Pick: Dwayne Allen, TE, Clemson.
Dolphins fans have been craving a big, play making TE for a while now, we'll finally get one this upcoming draft. Dwayne Allen, at 6'4" 255, is a perfect fit for the Dolphins new offense. Joe Philbin had a dynamic TE for most of his time as the Offensive Coordinator of the Packers in Jermichael Finley, there's no other TE that resembles Finley more than Allen. A good blocker and an even better receiver, he will make a great impact in the Dolphins offense, and will make Anthony Fasano expendable.
Second 2nd Round Pick: Andrew Datko, OT, Florida State
Andrew Datko is a great Offensive Tackle and was projected as a first round pick, until he injured his shoulder. The injury required surgery, and because of that Datkos draft stock has fallen. Picking Datko here could end up being a huge steal for the Dolphins. At 6'6" 321, Andrew would be a great fit in the Dolphins huge Offensive Line. He will of course have to make the transition to RT, but many LT's have switched sides and have had great success. Long, Incognito, Pouncey, Scott, Datko, what do you think about that Offensive Line?
Of course there is a possibility that Datko wont fall this far, if so another possibility would be to draft Datko with our first 2nd Round Pick, and then draft Coby Fleener, who I believe will also be a great NFL TE.
Rounds 3-7: Draft the BPA at CB, S, OL, DL.
Depth Chart
QB: Peyton Manning
HB's: Reggie Bush / Daniel Thomas
FB: Charles Clay
WR's: Brandon Marshall / Brian Hartline / Davone Bess
TE's: Dwayne Allen or Coby Fleener / Charles Clay
LT: Jake Long LG: Richie Incognito C: Mike Pouncey RG: Jake Scott RT: Andrew Datko
LB's: Karlos Dansby / Kevin Burnett / Koa Misi
DE's: Cameron Wake / Melvin Ingram
DT's: Randy Starks / Jared Odrick
CB's: Vontae Davis / Sean Smith / Jimmy Wilson
S's: Reshad Jones / Chris Clemons
As you see I don't have the Dolphins selecting a young QB, Peyton Manning has 3+ years left and we will be just fine at the QB position for that time, and if Peyton Manning was to get injured again (which I doubt), we saw what Matt Moore can do. Super Bowl Contenders for the next 3+ years!
Follow me on twitter @Fins_Beat