Ok, time for another edition of I've Got a Fever. This time it's not going to be a list like the last one, but I'll be bringing up a few things to talk about.

To start with, this issue's recommended listening is in honor of the Jets getting their butts handed to them by the Colts. So, to celebrate the fact that we no longer have to listen to Rex Ryan telling everyone in the world how awesome his team is, here is Lacuna Coil doing a cover of Enjoy the Silence originally by Depeche Mode.


Nicky made a good post about the reasons that we should consider trading
Ronnie Brown
this year. If you haven't read it yet, you can do so
here
, and I recommend that you do, it's a good read. It's probably not the most popular of opinions, but it is something that we should consider. If we keep him we would have to re-sign him to get any compensation, and if he doesn't recover well from his injury, we might not be able to get as much for him. That being said, I still love having Ronnie on the team and would hate to see him playing for another club. It's going to depend on whether or not the FO feels that his ability to recover from his injury outweighs his trade value.
On another note, regardless of whether or not Ronnie stays, I am fully on board the "Draft CJ Spiller" bandwagon. I think that this kid will be a huge addition to our offense, and has the skills to be a good replacement for either Ronnie or Ricky. While I do think we need to get our defense upgrade quickly, it's looking less likely to me that McClain will drop to us, and there's nobody else that I like taking with the #12 pick more than Spiller. After looking around, it looks like we can address some of our defensive needs through free agency, so it won't be as critical to get a huge defense guy with our first pick.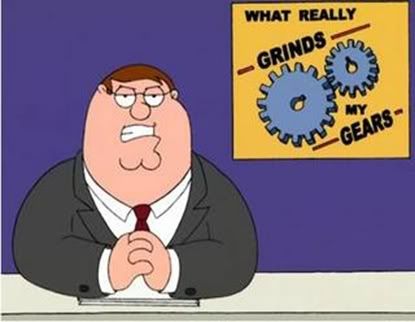 The thing that grinds my gears this week is
Joey Porter
. He had to go and open his mouth and talk publicly about how much he doesn't want to play for the
Dolphins
anymore. Well that's really fine, since most of us here wouldn't be too upset if he wasn't playing for us anymore either. What annoys me about this is him telling it publicly and possibly weakening the Dolphins bargaining standpoint. Not that we would probably get all that much for him, considering his contract and his age, but still. Doesn't he realize that he is still under contract and really has no leverage? Although I saw that the guys over at Niners Nation are talking about that the
49ers
may show some interest in acquiring him.
Alright, that will be it for this installment of I've Got a Fever. Hopefully I'll have a bit more to talk about next time. But as in the last one, I will leave you with this installment's epic fail: