LOLOL We all have our screen names, some of them are obvious, some of them are not, some of them may seem obvious and yet are not. Since we need a distraction or two during the NFL down time, I thought it might be fun to share the meanings of our screen names, it will help to get to know one another, and help put more of a face to a person, except for my grim visage, which is there for everyone to laugh at :>)
I will go first; uncle finster
I was going to a friends house to watch a Dolphin playoff game, this is some time ago LOL, it was a bitter cold day up here in central Jersey, so I was Stacked with layers, and I was wearing a big thick black trench coat, Matrix style but before the Matrix came out, and I had recently shaved my head for the first time, so it was a new hair style for me, or lack of hair style lol, so I get in the house and take off my Dolphin hat, which I still have by the way, the only reason I mention that is because I lost most of my belongings in a flood a few years back, those of you from the area will know exactly what I'm talking about,
anyway, I take off my hat and one of my friends says "look its uncle fester" for those that don't know who that is, he is a character from an old TV show the Adams family, which was also made into a couple of movies a few years back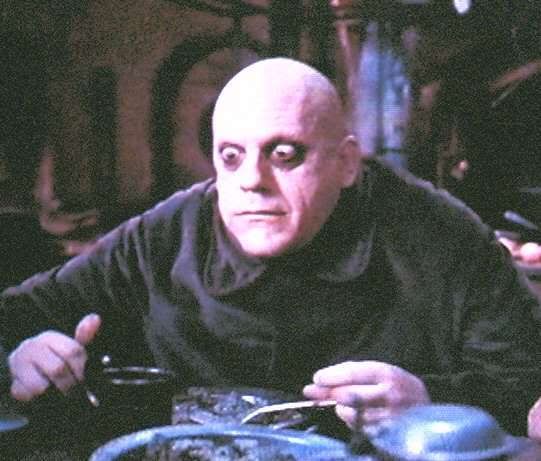 yea right hahaha, anyway everyone LOLs including me of course, but I come back with, "its uncle finster, get it right f#ck for brains" and LOLs all around, so it has stuck with me as a game name and now as a screen name, the bastard child of uncle Fester and my love for the Fins.
So, what does your name mean, does it have a little story? convenience? Share it with your fellow Phinsiders so we will know each other just a little better:>)
PEACE Y'ALL
This fanpost was written by one of The Phinsider's registered users.