So everyone I made it to my first DOLPHINS GAME ever. I promised some pics for everyone so here they are with the crappy disposable that I had to buy because my dumb@$$ forgot the digital. Anyways here they there:
Here was one of the big first downs that got us into the redzone before our first score
Another short pass inching are way closer ...
Ricky Williams TD I got the pic before most of our DOL-Fans could react.
After the Big Hartline and Camarillo catches that lead us to Henne's running TD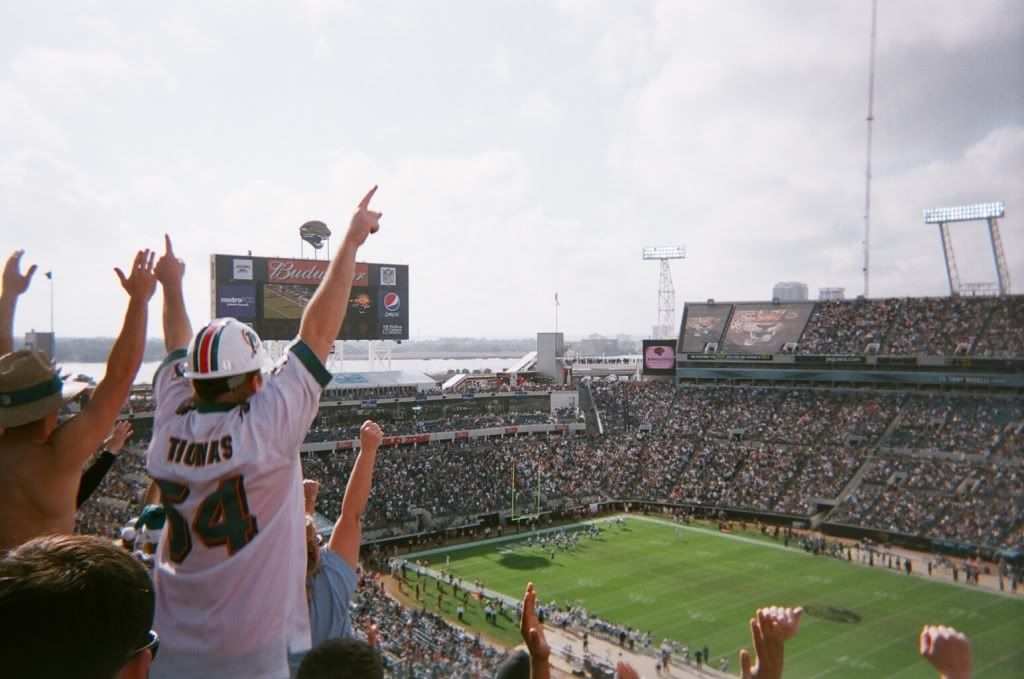 HENNE TD!!!
The Fat old guy with out the shirt is one of the few jag fans at the stadium
How many Dol-fans can you find in this pic hin all the jag fans have there heads down LMAO!!!
Can't quit see it but we just sacked Garrard and won the game!!!

On my way out i seen that whole crowd running out all jag fans!!!
So needless to say I thoroughly enjoyed myself at my first game!!!
This fanpost was written by one of The Phinsider's registered users.