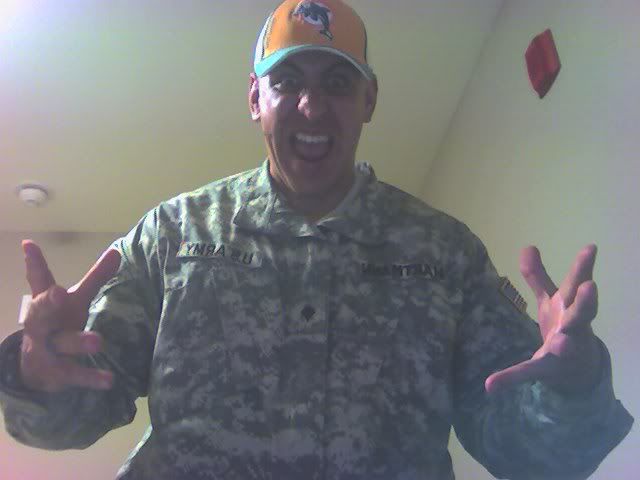 OHH HELL YEAH!!!  As if that message isnt already infered by the picture.  I am getting on a plane on thursday night, landing in North Carolina late friday,  then driving directly to Miami!!  I couldnt be anymore stoked right now.  I couldnt be anymore excited.  Who's with me huh????
Yeah,  comming off the loss to New England has been hard.  At least it has been for me.  Alot of people are being very  mature about it and giving The Pats the credit they deserve (which they do deserve).  But screw that!!  I like beating their asses and im disappointed that we didnt slop their clam chowder loving faces all over the field.  Really, to me if feels better to beat the Pats then to beat the Jets.  The Jets are the equivalant of a Dumbass bully,  who really isnt that tough.  The Patriots are like that guy who was on the wrestling team,  but smart as hell.  You didnt want to get your ass beat by him,  it just hurts that much more.  Not saying we got our ass beat, but a loss is a loss.  Even if it is to a complete freakin baby.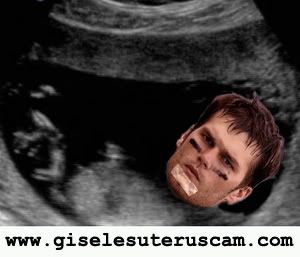 He's beyond baby,  he's fetus status.  Did you see him asking the refs for calls??  Even after all the talk Porter did about him?  Shameless and spoiled,  Jesus Christ Tom, what else can the refs do for you??  They are'nt UP-freakin-S.  Holy smokes im fired up this week.  I only wish i was making it to Miami on December 6th to see us take revenge on the Pole smoking Pats.  Gah!!
So who's going??  HUH??  Holler at me fools!!  Ohio, i know your gonna be there.   Im pretty sure that Nicky said he/she is going.   And im not tracking on Rizzy,  but i have hopes of meeting the man, the myth, and the legend!!
Watch this shit and get pumped!!
NFL Week 5 Dolphins 31-27 Jets Highlights 2009 (via vikingscardinals)
Its a good thing im going to the gym right after this cuz i am all full of freakin energy.  And i've already done a 5 mile run this morning!! 
PUMPED UP:  CHECK
PLANE TICKET:  CHECK
TAILGATE:  CHECK
INSANE UNCONDITIONAL BOARDERING HOMO EROTIC LOVE FOR THE PHINS:  CHECK
Can you tell that this is my  "Im so damn pumped that i dont freakin care" post??  Here's the deal,  get with it or get the FFFF outta my way!!!
So heres what i found out:  This sunday the dolphins will honor veterans during the game,  having their own little fishy veteran day.  Therefore,  i will be going in uniform.  I know this means i cant drink, and im ok with that.  I just cant pass up the opportunity to represent my unit,  my team,  the army,  and the Mother Freakin United States of America. ITS TIME TO MAKE EM SAY UGHHH!!!
Master P-Make Em Say Uhh (via LilScrillaGDN)
You guys arent getting anything rationale or intellegent from me this week.  SORRY.  Im high man, i swear to god,  i havent felt a rush like this since i got blown up in Iraq.  Kinda sick isnt it??   Well catch the sickness!!  Randomness baby.   Spell check,  uck spell check!!!  Greatest week ever,  LETS GET THIS WIN ON SUNDAY!!!!!!!!!!!!!   
M-E-D-I-C   I-S   O-U-T!!!!!!!!!!