this weekend after missing the last 3 games. Ok McFadden is back and He is a game breaker.  
 I'm ready to go," McFadden said. "I've been feeling real nice the last two days of practice, just being able to go out there and run and not have pain. At first just walking on it was hard on me, but then as that went away it was trying to cut the burst and the cuts." Maybe hes not so ready. Lets hope.Nnamdi Asomugha he's for real stats are  not so good , but  its the little things like tight coverage in the bump and run

True the Raiders are hot mess!!!!!!!!!!!!!!!!!!!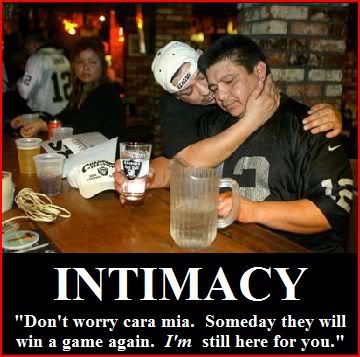 They have only 2 wins one over K.C
Then they Drug the Jets into over time and won/ Trap or what.  Al Davis is agging but he still wants to win. A pionner in our league him and Joe Robbie put the together the merger.
 The riverly has been great over the years. On and off the field Joe Robbie and Al fell out a few yers after the merger and argured over who had the best record. Al even tried to get Mr Robbie to move the fins to L.A. To boost the riverly.
The Fins are are fit and ready no injuries to report. This should be a blow out.
Im sure thats what the Jets thought but were not the jets.
were the            MIAMI DOLPHINS
 Im a true fan and a beliver in this season and feel good about the weeks match up (better than last wk)                                                           Fins 24 Raiders 10